The Role of Balance in Personal Development
Having a strong focus is a good thing, as long as we also stay aware of the big picture. Take a moment to consider the following main areas of personal development:
Spiritual Awareness, Perception and Connectedness

Mental Abilities and Power of Intention

Physical Fitness and Health

Skills in Playing the Games of Life
While most of us have a preference for, or focus on one or two of these areas, they really develop best when a good balance is kept. Think of not only two, but four legs that have to walk at the same pace, so that we don't start to limp. Ideally all of them are progressing in tune with each other.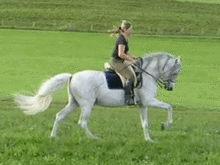 Losing sight of any one of these areas is a potential risk - we start to stumble and fall quite literally! You have certainly seen many unlucky people to whom this was happening in some form or other: The sports champion whose character has degraded into a hostile monster; the scientist who is an intellectual giant but has lost all connection to the divine principle and to other people; the gifted artist whose home is sheer chaos; the spiritual adept who forgets to take care of his body...
The simple rule in all such situations is this: That which you neglect will bite you from behind!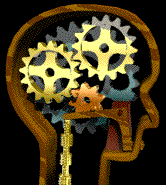 Have a closer look at the spiritual, mental and physical "wheels" that have to work together smoothly for us to really thrive!
Your chance in this moment is that by finding this website, you are now connected to a team of people who can assist you in developing those areas of your life that have bitten you in the past, or are biting you at the moment, or may start to bite you tomorrow - and most importantly, establish a healthy balance between them.
Our spiritual, mental and physical "wheels" are all interacting. Does it count whether you fail in life because you ignored the negative energy in past traumatic experiences, because you didn't get skilled enough in playing life's games, or because at the very time where your projects really start to flourish your body breaks down due to long neglected physical health? A stop is a stop, no matter which specific wheel is doing the blocking. The thing to do is to find that wheel, do what is necessary to unblock it, and to get going again.
So, let's discuss what bothers you most, and what can be done about it. Don't wait any longer. Start acting today!
Here is more information about our services: